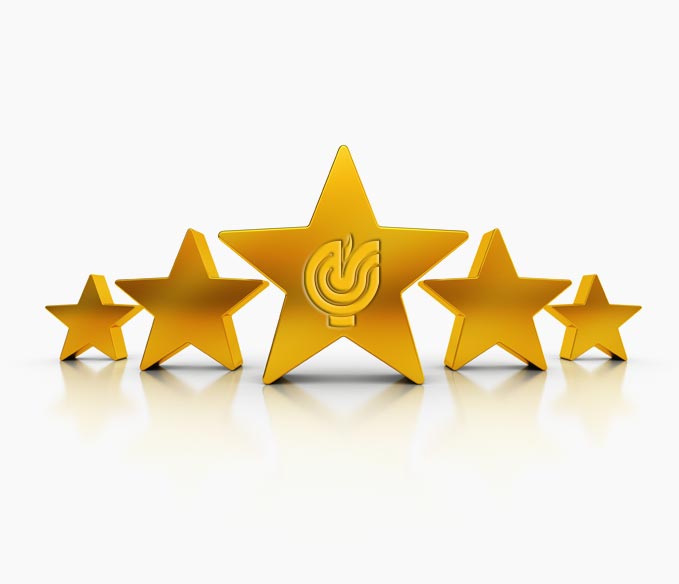 Quality management is a system in which the needs of patients and employees are taken as basic inputs, all service processes are planned under the responsibility of the hospital management, resources are efficiently managed, measurement, analysis and improvement works related to the service provision processes are carried out and in this way, the safety and satisfaction of patients and employees are assessed as basic outputs.
Purpose of the Quality Management System
Ensure
'Minimum Risk, Maximum Safety and Optimum Quality'
at our hospital based on the principles such as Employee Safety, patient safety, focus on service users, quality improvement, corporate planning and performance.
Thanks to the dedicated works of our sincere and cheerful team that is experienced in health, follows up technology, respectful for patients and patient relatives and adopts the duty of service their country. 'Quality' as our lifestyle was certified as Group A Hospital with a score of 97,62 as a result of the health quality assessment made by the Ministry of Health on December 10-11, 2018.
Create and strengthen quality improvement and patient safety approach with proof-based medical applications in accordance with the quality standards in health.
Become a center of excellence where leading applications are adopted in terms of patient safety with proof-based medical applications in health services.
Possess corporate accreditation as well as national and/or international accreditation certificates.
Build modern, state-of-the-art diagnosis and treatment units and meet the needs of our patients through a multi-disciplinary approach.
Ensure active participation of our patients in diagnosis, treatment and care services by taking the demands, needs, expectations and values of our patients into consideration in all services provided by us.
In addition to our medical services, we work hard to provide a safe and comfortable environment for our patients while they are at our hospital.
Provide our employees with an ideal and safe working environment and infrastructure.
Plan continuous improvement activities by measuring the satisfaction, expectations and demands of our patients / patient relatives and employees and maximize satisfaction ratios for this purpose.
Provide our employees with a participative and ideal environment that is open for development and equipped by training means.
Ensure continuous improvement by constantly inspecting progress.
Legal Basis of the System
Within "Quality and Accreditation for Qualified and Effective Health Services"component, which is 6th of the 8 main components in the Health Transformation Program,is one of the priority targets of our Ministry.
Article 8 and the 1st paragraph of Decree Law No. 663 that is ratified on 2 November 2011 (Duties of General Director in Health Services) subheading in "paragraph ,in accordance with the task of "Determining the quality and accreditation rules in health services and ensuring their application." is carried out by the General Directorate of Health Services Department of Quality and Accreditation in Health .
Studies on theTurkish Healthcare Quality System, dated 27.06.2015 and numbered 29399 are carried out within the framework of "Improving and Evaluation of Quality in Healthcare Regulation".
Quality Management Director